Mission Statement



We envision a community of innovative, ethical leaders. Our mission

is to build a culture of sustainability in which students are empowered to apply interdisciplinary skills, provide creative business solutions, and share value with all stakeholders.



Upc



oming



E



vents



2018 Net Impact Chapter Kick-Off Meeting
Tuesday, October 2, 2018
4:30 - 6:00 pm
Schneider Board Room, 6th Floor, Daniels College of Business
Join us for our first meeting of the year to learn
more about our projects, events, and leadership
opportunities. Dean Chrite will speak at our
reception and appetizers, beer and wine will be
served.
Register at http://bit.ly/2018NetImpactKickoff

Elevate Ethics For Young Professionals
"Managing Business Relationships - with Integrity"

​Tuesday, October 16, 2018
5:30 - 7:00 pm
Reiman Theater | Margery Reed Hall
Partner event with: The Institute for Enterprise Ethics
Register at: bit.ly/EEforYP



---

---

Net Impact Conference
Net Impact is the leading nonprofit that empowers a new generation to work towards a more just and sustainable world. The Net Impact Conference brings together thousands of emerging leaders with forward-thinking businesses, nonprofits, entrepreneurs, and students for a dynamic exchange of ideas through diverse keynotes and more than 40 panels, workshops, competitions, and special events. We believe that the conference influences young people to create positive change throughout their lives and careers.
The 2018 Net Impact Conference in Phoenix from October 25-27 is your accelerator. We can give you the skills, experiences and connections so that you can have the greatest impact now and throughout your career.

Conference Promo Video

Financial assistance available and generously provided by donors of the Institute for Enterprise Ethics.

For more information, please e-mail netimpactdu@gmail.com

​
​

​Feedback Wanted
What would you like to see from Net Impact DU?
Tell us at NetImpactDU@gmail.com

Let us know what you want to see our chapter doing at Daniels, on campus, and in the Greater Denver area!
Powered by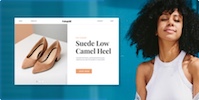 Create your own unique website with customizable templates.